Golfers Will Tee Off on 28-Mile Hole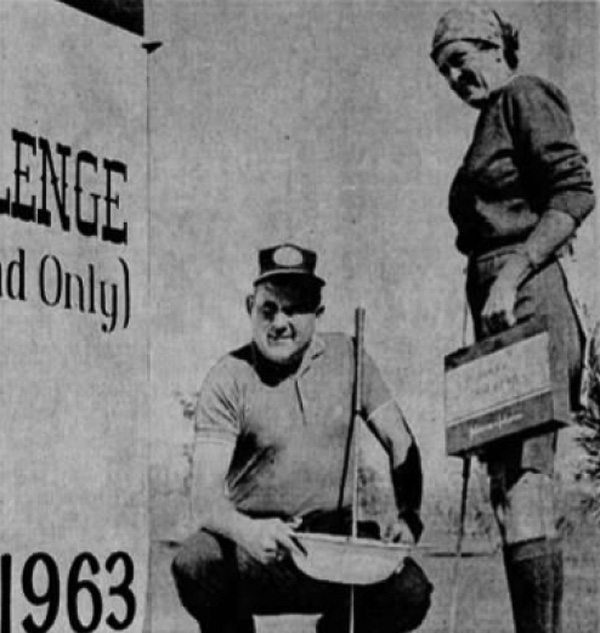 YUCCA VALLEY — Faced with the prospect of rain or worse today or tomorrow or both, 18 entrants in the Pioneer Pass Golf Challenge to teed off yesterday from the Yucca Valley golf club course.
They will finish the unique tournament tomorrow at Big Bear Lake.
Two women are in the competition this year, Faye Hopkins of Yucca Valley and Rae Larsen of Pioneertown.
Their entrants include Gene Hardesty, Eddie W. Hardesty, Ray Barlett, Arts Gerpheide, Gil Buck, Bill Cole and Bob Howell, all of Yucca Valley; W.H. Beckman and Don Hunter, Redondo Beach; Ray Nelson, Hermosa Beach; Jim Mann, Yucaipa; Bill Brohamer, Twentynine Palms; Les Mercatoris, Highland; Cal Baker, Victorville; Steve Hiebo, Joshua Tree; and Jimmie Hancock, Rialto.
Baker finished Second last year behind Dick Runkle, who is not playing this year. Mrs. Hawkins one the events in 1961.
A brisk wind swept but Yucca Valley course yesterday, but it fails to hurt the spirits of the golfers as they teed off. With reports of a storm heading southward, the entrants are expecting rain and possibly Snow as they near the higher elevations this afternoon.
Today's schedule includes breakfast at 7 a.m. at Callahan's with the tee-off on the 18-mile "world's longest and only 19th hole" from Pioneertown at 8 a.m. Lunch will be served at checkpoint 4 from 11 a.m. to 1 p.m.
Completion of the 19th hole play Will be held starting at 8:30 AM Sunday at the Peter Pan Lodge. Lunch will be served at the Peter Pan at noon, to be followed by the final nine holes on the Moonridge Golf Club course.
The awards dinner is scheduled for 6:30 p.m. Sunday at the Moonridge club.