Little documentation exists with the details that led up to the creation of Pioneertown. Even once Pioneertown was active, documents are lacking detailed information. The people involved have all passed away. The story below was created using newspaper articles, facts that we know, some local folklore, and some likely scenarios. We will never know the exact details.
An Interesting Idea
To understand what led to the creation of Pioneertown, you need to understand the way Hollywood was in the 1940s. During World War II, movies were a way to escape the world at war. Westerns were a favorite genre of that time. The good guy always beat the bad guy, and it gave moviegoers a feeling of hope. In those days, movie houses would only have one screen. A typical Saturday matinee at the movies included at least one chapter of a serial, along with animated cartoons, newsreels, and a feature film or two. The serial would have a chapter each week, encouraging people to go to the theater weekly. The filming of these weekly serials had to be quick and cheap. The budget filming style led to what we now call the "B-Western."
The story of Pioneertown starts with Dick Curtis, an actor that was well known for playing villains, known in those days as "the Heavy." Curtis had filmed several motion pictures at the Iverson Ranch, including "Daniel Boone" in 1936 and "Old Wyoming Trail" with Roy Rogers in 1937. Iverson Ranch had been used to film westerns since the silent movie era. Located just outside of Los Angeles, it was perfect for location filming near Hollywood, especially in the 1930s and 40s.
Every new movie required the construction of false-front facade streets and towns. The building of those western sets was extremely costly and required a large production budget. The motion picture sets would then be dismantled and destroyed after the filming had been completed. In 1944-45 the Iverson Ranch's original western street was built for the Gary Cooper film "Along Came Jones." This western street set, made up of three-sided buildings, was left standing after the filming was over. As time went on, it was added on to and used in countless movies and TV shows.
In early 1945 Dick Curtis, along with Roy Rogers and Dale Evans, acted in a Frank McDonald film called "Song of Arizona." The Song of Arizona cast also included Bob Nolan, Ken Carson, Tim Spencer, Shug Fisher, Karl Farr, and Hugh Farr. The Song of Arizona crew also included special effects master Theodore Lydecker, one of the first people to buy property in Pioneertown. It was likely that during the filming of Song of Arizona at Iverson Ranch using the semi-permanent three-sided western town set, that the conversations about building a permanent movie set in the desert got serious between these friends.
During the post-World War II years, the greater Los Angeles area grew rapidly. This growth created some problems for crews filming at movie ranches like Iverson, Spahn, and Lasky Ranches. The sound of people, cars, and airplanes flying overhead while filming caused hours of wasted film. The increase in smog in those years also started to create issues.
Dick Curtis thought that if he could find a location away from airplane traffic and civilization's noise in Southern California that looked like typical western scenery, the production costs would be lower.
Curtis eventually believed that if he built a permanent western set with actual buildings housing businesses that could support the production companies, it would be a desirable place to film. Businesses like restaurants to feed the crews, a motel to house them, a hardware/grocery store for supplies, a saddle maker, and a feed store to take care of the horse handlers' needs. He also envisioned that the few people who lived around and worked in that town could be extras during filming. Curtis wanted to create a self-contained film location. He would consider a few other sites before discovering the mountain valley that would become Pioneertown. It was the perfect location. Because this area was a mountain valley, it was silent. The surrounding landscape included a desert, rock formations, mesas, and canyons to film in.
In several newspaper articles from the time, there is mention that there were eighteen original investors. It is unclear who precisely the original eighteen were. The original investors' partnership was more than likely a handshake deal made at a party somewhere. The story goes that eighteen people each contributed $500, a total of $8,500, to establish the Pioneertown Land Company. Next came the purchase of 32,000 acres, the entire valley where Pioneertown now sits. The Pioneertown Land Company borrowed $60,000 from Jackson Diggs, Charles and Lalah C. Halton. Jackson Diggs and Lalah Halton were Los Angeles real estate brokers and developers. Charles and Lalah were also entertainers. Below are Twenty people believed to be among the eighteen founders of Pioneertown. The first eighteen are most likely the eighteen, but Frank E. Gray is one of three people listed on the Pioneertown Corporation filing along with Dick Curtis and Thomas Carr. Marvin Grigsby, better known by his stage name Mel Griggs, is also mentioned in a couple of newspaper articles as one of the founding investors.
The Founders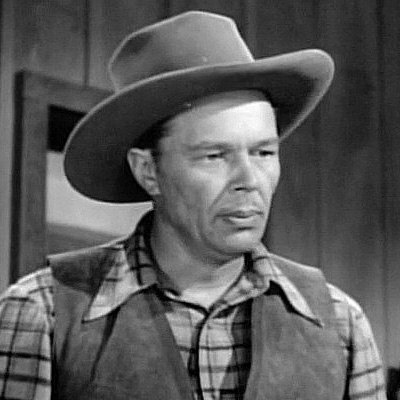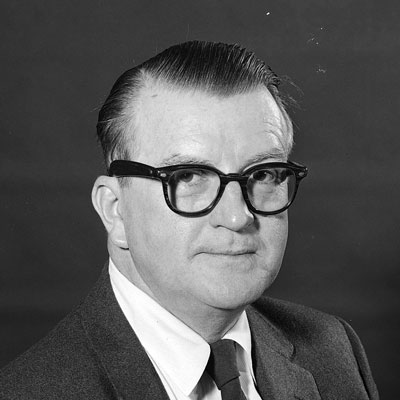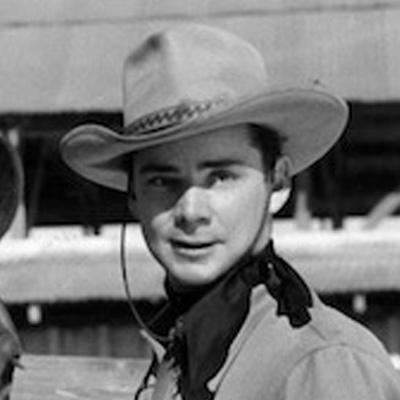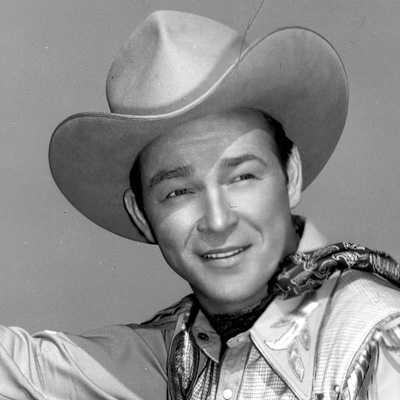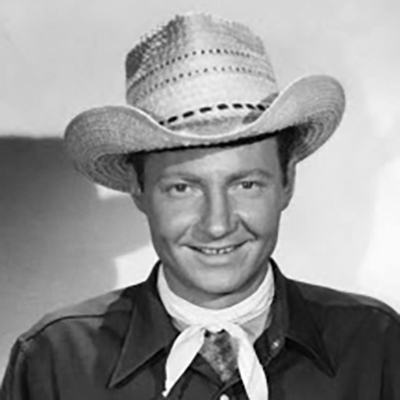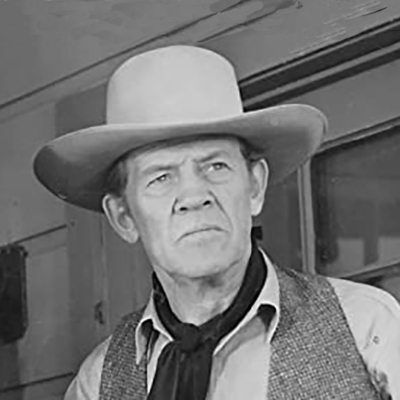 No Photo Available
Daniel P. Keohane
Attorney
Jerry Stanley
Production Coordinator
Philo J. Harvey
Entertainment Attorney
Other early landowners and possible investors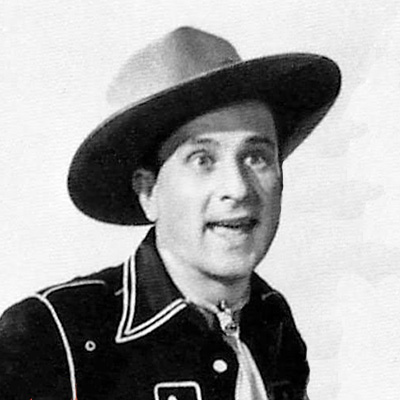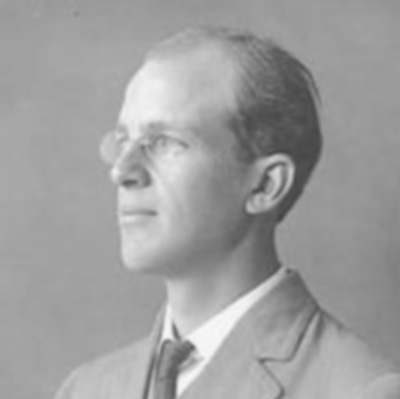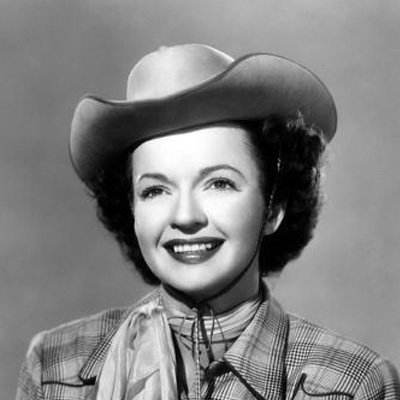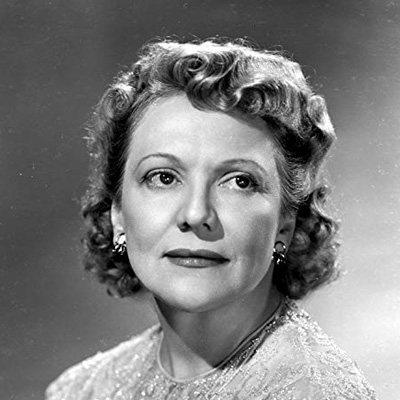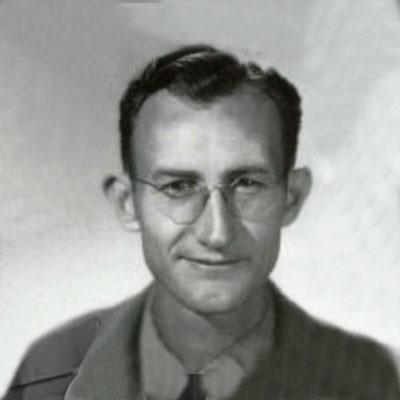 First documented board of the Pioneertown Land Corporation
Dick Curtis: President and General Manager
Frank McDonald: Second Vice President
Daniel Keohane: Secretary
Tommy Carr: First Vice President
Russell Hayden: Treasurer
Maude Ransom: Assistant Secretary-Treasurer
Bill Dennis: Land Promoter and Co-Head of Pioneertown Land Corp.
Fletcher Jones: Member of the Board of Directors
Alexander Bradner: Architect and Planning Commissioner
Richard M. Wambsgans: Registered Accountant and Auditor
J.B. Webb: General Sales Manager of Pioneertown Land Corp.
Hazel Strong: Public Relations and Advertising Counselor
Johnnie Kee: President of the Pioneertown School Building Board
Gordon Brown: Land Promoter and Co-Head of Pioneertown Land Corp.
William Murphy: Member of the Board of Directors
Charles L. Nichols: Member of the Board of Directors
Fred Moninger: Architect and Planning Engineer
William E. Grigsby: Land Surveyor and Appraiser
Leonard P. Wikof: President of the Pioneertown Utilities Company
Art Daly: Public Relations & Advertising Counselor
Rollin', Rollin', Rollin'
The cameras were slow to start rolling in Pioneertown. One of the issues may have been that Pioneertown lies outside of Hollywood's Thirty Mile Zone, known as "TMZ," or "the Studio Zone." Movie studios and the union that represented the workers had a dispute. The movie studios agreed to pay the union workers extra if they worked out of town. "Out of town" became defined as a distance of thirty miles from a studio or beyond the studio zone. Other Movie Ranches like Iverson, Lasky, Monogram, and Conejo were within the Thirty Mile Zone. Also, the idea of Movie Ranches started to catch on. Between 1946 and 1949, several movie ranches opened, including 20th Century Fox Movie Ranch in 1946, Spahn Ranch, and Jack Ingram Movie Ranch in 1947, Corriganville Movie Ranch, and Big Sky Movie Ranch in 1949.
Independent filmmaker Philip N. Krasne was the first to sign on to film in Pioneertown. Krasne purchased 40 acres and lease the whole 32,000 acres for 25 years to shoot his Cisco Kid movies and television shows. As executive producer on The Valiant Hombre, Krasne brought his independent production company, Inter-American Productions, to the area. Inter-American Productions is a production company and not a movie studio; the thirty-mile zone may not have been as much of an issue. Released on December 15th, 1948, The Valiant Hombre showed the world the beauty of the area surrounding Pioneertown. Mane Street itself did not appear in The Valiant Hombre or the first few movies filmed in the area.
Finally, things seemed to be going Pioneertown's way. Gene Autry and his Flying "A" Productions started filming in and around Pioneertown. The word had gotten out, and tourists came to see the cowboys in action. "Unusual Occupations" featured Pioneertown in an episode that introduced Pioneertown to the general public. Land sales were going well. Things were not going so well for Dick Curtis, however. By mid-1947, not long after Pioneertown opened, Dick Curtis was no longer President, and Russel Hayden replaced him.
By 1949 Dick Curtis' dream for Pioneertown seemed to be happening. Although Curtis was no longer part of the Pioneertown Inc board, he was still a significant shareholder and also continued to act in films shot in Pioneertown. By the end of 1949, Krasne had released four Cisco Kid films, and Autry had release two of his movies filmed in and around Pioneertown.
1950 saw television shows start shooting in Pioneertown. Both the Cisco Kid and the Gene Autry Show used Mane Street and the surrounding area for their shows' backdrop. Between 1950 and 1953, seven Gene Autry feature films, the final Cisco Kids movie, The Capture, and Jeopardy starring Barbara Stanwyck all shot in Pioneertown.
In 1953, Gene Autry bought the Monogram Movie Ranch and renamed it Melody Ranch. Autry moved most of the production of The Gene Autry Show to Melody Ranch. But Autry continued to use Pioneertown for other Flying "A" productions, including The Range Rider, Annie Oakley, and Buffalo Bill Jr. Autry filmed his last feature film, The last of the Pony Riders, in 1953 with both the Pioneertown area and Mane Street as focal points.
On June 30th of 1953, Pioneertown Inc received a notice of default of compliance with terms of a trust deed. In 1948 Pioneertown, Inc. borrowed $60,000 from Jackson Diggs, Charles Halton and Lelah C. Halton using The title to Pioneertown as collateral. With interest, the debt was now $80,000. Foreclosure was inevitable for Pioneertown Inc. On December 17th, 1953, Pioneertown was going on the auction block. Philip Krasne filed a restraining order to halt the sale until the changes the sale might cause to his lease could be determined. It was a short reprieve. On January 22nd, 1954, Pioneertown and the land belonging to Pioneertown Inc. went to the highest bidder for $80,400. Oddly enough, the two men who won the bid had also been members of the Pioneertown Inc board, Fletcher Jones and William Murphy. Both men owned Los Angeles automobile dealerships and invested heavily in land development.
Even though a small amount of filming continued beyond 1954, with Pioneertown Inc's end and the steady decline in western viewership, filming pretty much stopped. With the absence of production staff, tourism declined, and the tiny Pioneertown economy collapsed. With no work available, people left. With no people, businesses closed. A handful of believers that loved the Pioneertown area stayed and did whatever they could to keep the community alive.
A lot has happened since 1954. A few fires destroyed key buildings and businesses, and the 2006 Sawtooth Fire destroyed dozens of houses. There are so many more tails to tell. In the definitive book on Pioneertown, "Pioneertown USA" by Kenneth Gentry, several of those stories can be found. Pioneertown Inc. closed over sixty years ago. Still, since then, there has always been a small group of people who fell in love with Pioneertown, the beauty of the surroundings, the abundant wildlife, and strive to keep the area alive and as natural as can be. Every dozen years or so, a new generation augments the previous one and works to keep Dick Curtis' Pioneertown dream alive.
Original Businesses
This group of built and operated the first businesses on Mane Street.
Townsfolk
The first group of Pioneertown residents lived much like those who would have lived in a 1880's village.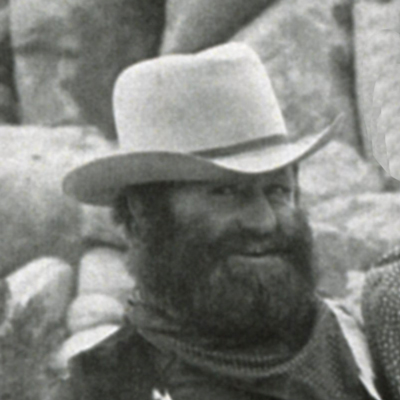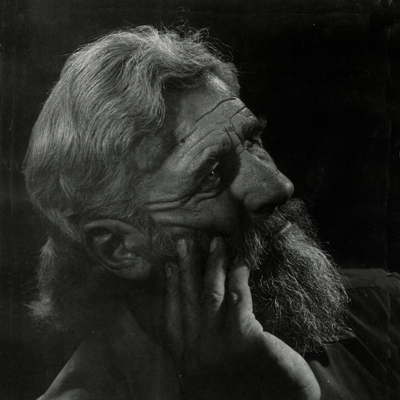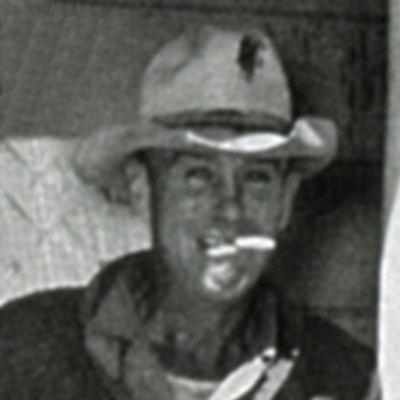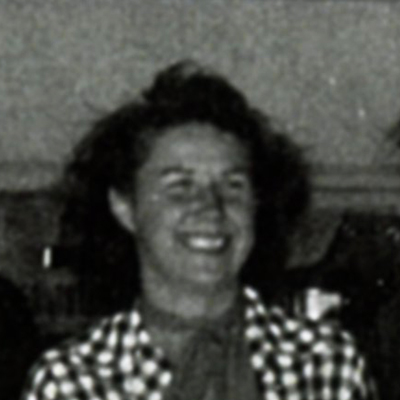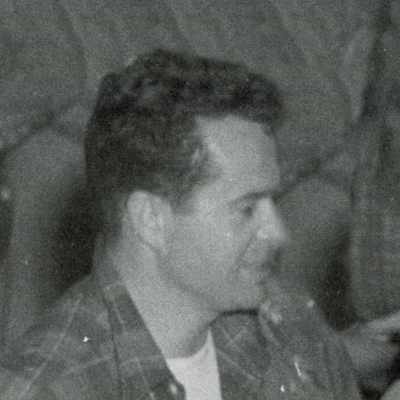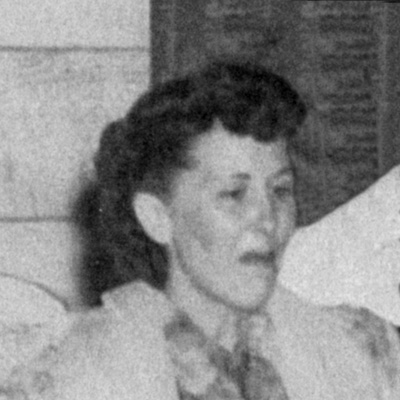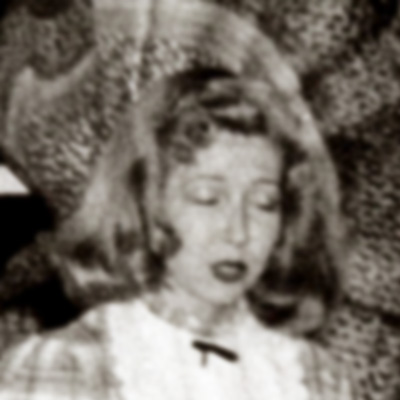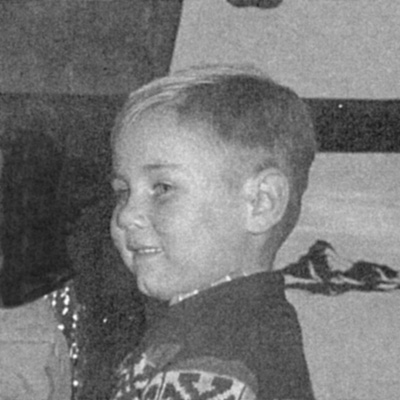 Royal Lowe, Harry "Buddy" Schaad, Hilton Johnson, Harry Newton, Morris Remillard, Roger Wiltse, Edward Moon, Duane Lipps, John Kee, Gordon Skare, Jim Lipps, Dan Pekarovich, John "Dusty" Coots, Charles Kee, David Duatre, Richard Bosley,
There have been several Pioneertown documentaries and interviews with people over the years.