Golden Empire (Pioneertown) Reports Big
Response in First 90 Days of Land Sale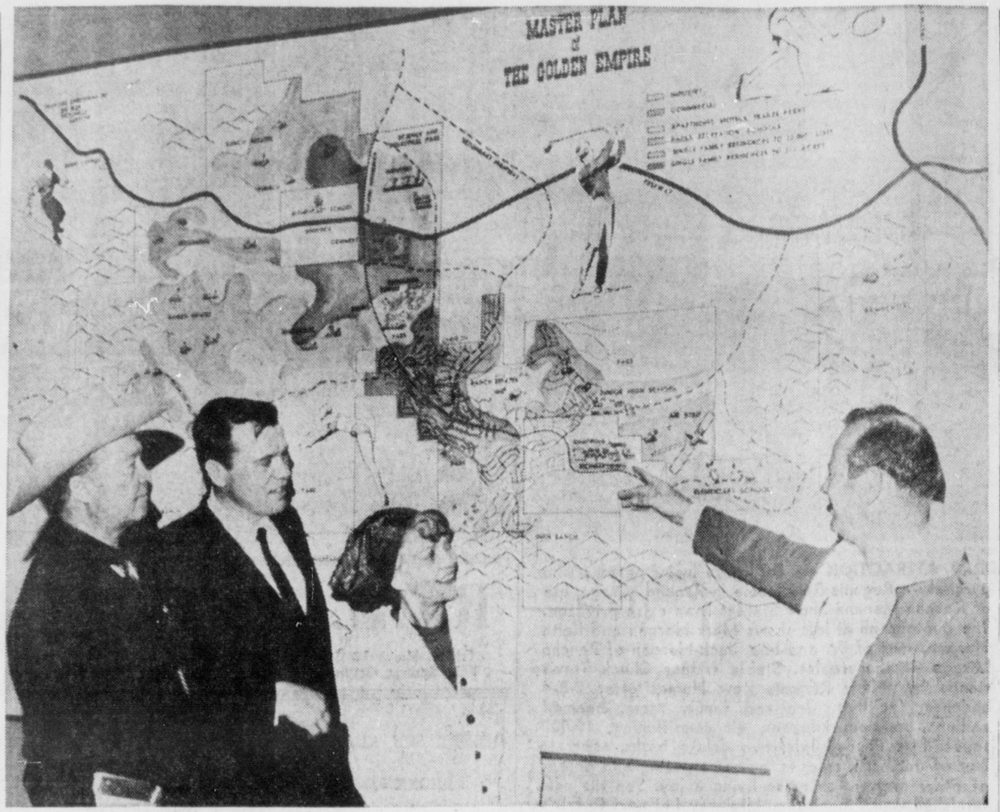 Preliminary sales reports received by Benton Leflon, head of the California Golden Empire, Indicate that 50 percent of the available lots developed to date in the first phase of this 30-square-mile planned community has already been sold on a reservation basis—less than 90 days after the development was announced!
One of the buyers is William P. Patrick, a candidate for the Republican nomination for governor of California.
Public response to the California Golden Empire, located in the high desert 120 miles northeast of Los Angeles near Yucca Valley, has been described as overwhelming. Each weekend thousands of people have been visiting Pioneertown, the "capital" of the Golden Empire and scene of scores of Western film epics. And these people are buying Golden Empire property. The beauty and obvious growth potential of this high desert development are combining to effectively "sell" this California Golden Empire to many people.
William Penn Patrick, 35-year-old GOP gubernatorial candidate in California, is one of the buyers of a Golden Empire, ranch estate (lot size—2 1/2 to 8 acres). This is a lot size that has been particularly attractive to buyers of Golden Empire property. In fact, 30 of the 45 ranch estates developed in the ( first phase of this eventual 20,000 acre development have already been reserved by buyers.
The California Golden Empire will offer 15,000 lots for sale in the projected future, and developers of the Golden Empire have been particularly pleased with the way that the lots in this first phase have been selling.
And sales managers Frank Brady and Earl Plumbley report from Pioneertown that they anticipate an even greater influx of people—and, therefore, greater sales—during the coming weeks when Spring arrives in this four-season area of the high desert.
Robo Gallery: You didn't select any Robo Gallery item in editor. Please select one from the list or create new gallery