Headed for a Showdown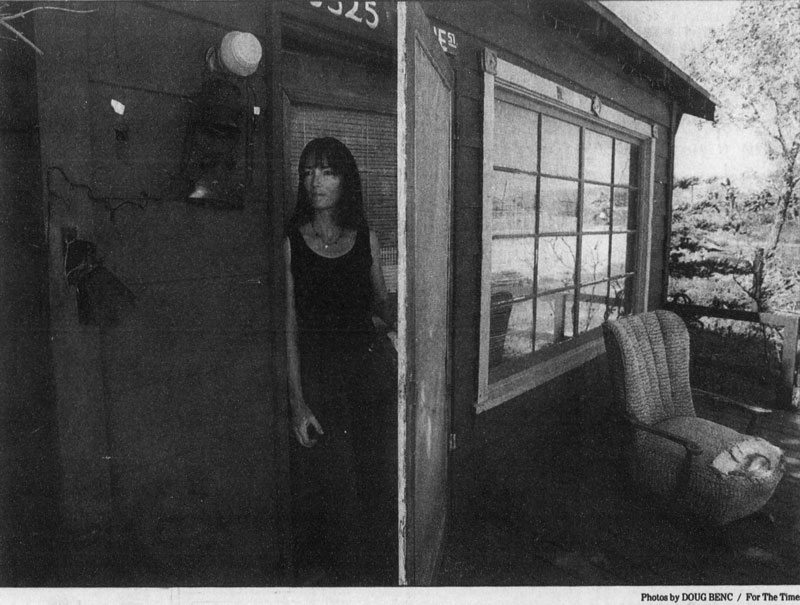 Pioneertown residents can't agree whether to cling to their backwater identity or court the entertainment industry, which built and then forgot the high desert town.
By DIANA MARCUM
SPECIAL TO THE TIMES
Pioneertown, Calif. — Ed Grim's favorite time of day is when he stands up in his buggy and lets his powerful horse, Bashful, race to town.
That's after his chores are finished at the homestead where he and his girlfriend support themselves by raising calves and chickens and breaking horses. They live in a cabin with no electricity and no telephone, but they do carry pagers.
The jumbled rocks and blazing blue skies — straight out of a western movie — were a powerful draw for Grim, who quit his job as an amusement park manager and settled in this tiny High Desert hamlet a 1 1/2 – hour drive from Palm Springs.
Please see TOWN, A24
TOWN: Shades of the Old West in High Desert Community
Continued from A3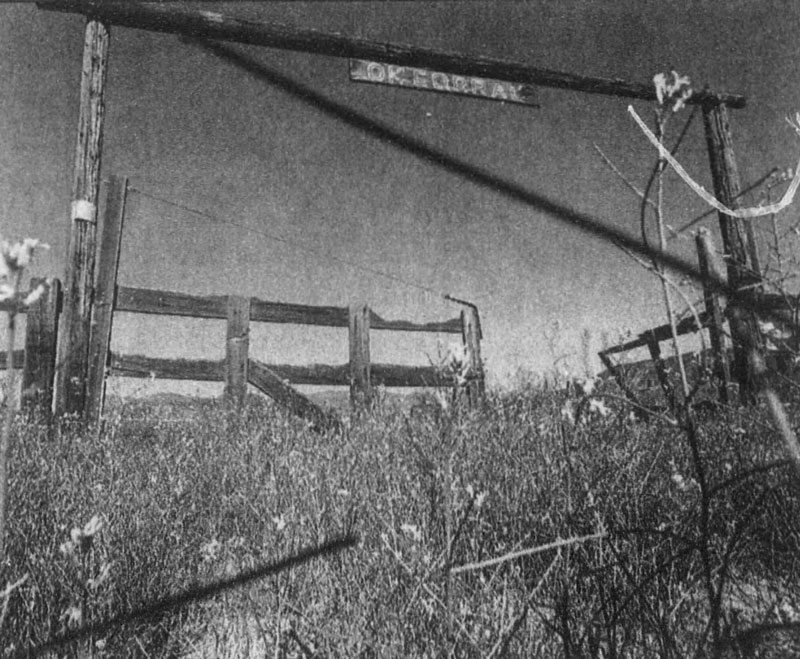 More than four decades ago, this same perfect setting had lured Roy Rogers, Lucky Hayden and 15 other Hollywood cowboys. They built Pioneertown as a movie set, complete with a rustic post office, saloon, hitching posts and the OK Corral of "High Noon" fame. The early buildings had just three sides, all the better for lighting and camera angles.
Hollywood eventually moved on and regular people moved in, putting down roots and putting up a fourth wall on the saloon and the other weathered buildings along the town's main drag.
"It may have started off as a movie set, but we filled the voids and shadows between the props," said the 30-year-old Grim.
But a funny thing has happened in recent months. Some of the same people who moved to this tranquil outpost to escape Southern California's sprawl are now pushing a campaign to tout Pioneertown as a film location.
The campaign has sparked shouting fests at town meetings along with some visible results.
In the past year, a dozen projects have been filmed here, including a commercial featuring a Mercedes-Benz cornering to the song "Don't Fence Me In," and a fast-food spot featuring cowboys around a campfire who mistake sizzling fajitas for the sound of rattlesnakes.
Some residents, however, are angry at the specter of Hollywood playing a return engagement.
"People live out in the boonies to get away from it all," said Danny Sall, who has lived in Pioneertown all of his 49 years and is believed to be the first person born here.
"I'm out here on 100 acres, no one within a quarter of a mile from me, to keep away from city hassles," he said. "When they filmed at the house across the road, they lit up that big rocky mountain over there like a Kmart parking lot for three weeks."
Other residents, like John and Carolyn Ristaino, see bringing the movies back to Pioneertown as nothing less than reclaiming a priceless heritage.
Last year, the Ristaino's bought Hayden Ranch, a landmark property once owned by Lucky Hayden, Hopalong Cassidy's sidekick. The 37 – acre ranch includes a reproduction of the Texas town where the television series "Judge Roy Bean" was set and an authentic 1890s railroad saloon car.
"This is history. We have to restore what's left," said John Ristaino, gazing at a barn full of old movie posters that wind and rain have faded, leaving only a few readable marquee names.
Ron Young, 67, is the owner of Pioneer Bowl, where everyone in town can, and does, tell you that Roy Rogers was the first person to roll a ball down the lanes. Young said he is sitting out the dispute between his neighbors and customers. After all, it's not like Steven Spielberg has come riding into town.
"They've been talking about bringing the movies back to Pioneertown on and off for years," Young said. "You would think if the movies were coming back they would have been here by now."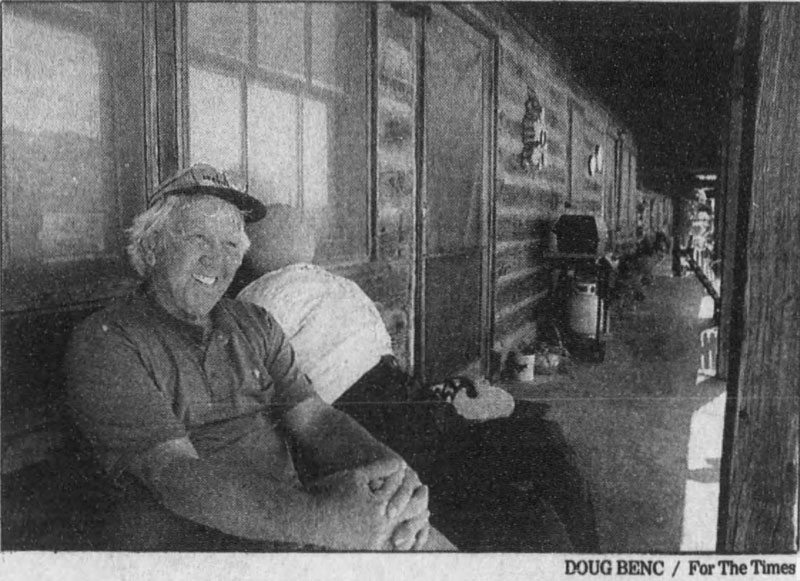 The movie town began to go bust in the late 1950s as the Los Angeles housing boom brought real estate agents hauling busloads of clients to Pioneertown to buy home sites.
Rogers and other early investors left as developers talked of transforming the western town into sub-divisions of California ranch-style homes. The developers, however, eventually were foiled by a storyline as much a part of California history as the movies–access to water. The rocks and boulders so perfect for horse chases made it too expensive to drill for the water running underground.
Pioneertown grew quiet. And aside from the occasional film crew kicking up dust over the years, it has largely stayed that way.
There is no store, no gas station, not a single ATM. But there is the bowling alley, a motel where Gene Autry used to play cards in Room 9, and, of course, Pappy and Harriet's Pioneertown Palace, probably the only honky-tonk in the middle of nowhere to regularly pop up in pictures in Rolling Stone magazine.
Rock singer Sheryl Crow shot one of her videos in Pioneertown. The alternative group Cracker is planning on using it as a location for their next video.
Cracker's platinum record hangs on the wall over the stage at Pappy and Harriet's. The group recorded it down the street at the barn/soundstage, and the club's owner, Harriet Allen, sang backup vocals on a couple of tracks as she cooked band members dinner every night.
Even as townsfolk wrangle over whether to encourage the entertainment industry to film here, entertainment figures regularly show up to relax and lay low. Singers Eric Burdon, Victoria Williams, Donovan and even Eddie Vedder of Pearl Jam have appeared on Pappy and Harriet's well-worn stage, as well as every resident who ever had a hankering to play guitar or sing.
The flashy guest list makes sense, said Adam Edwards, 33, a local whose chiseled features have Harriet introducing him as Pioneertown's Brad Pitt.
"With Southern California filling up so much, if a person wants to hide away, far from civilization, the High Desert may be the only place left to go," he said. "Sooner or later, everyone passed through. Musicians, artists, writers. We get em' all."
On a recent Sunday evening, Jim Lauderdale, who writes songs for country singers George Strait and Vince Gill and recently released his own album, stopped by the club. Someone handed him a guitar and Lauderdale was soon on stage rocking the house in a bar 45 miles from the nearest record store.
"It's a great, cosmic irony that this place was supposed to be illusory, a facade, but when you come here, it's the great leveler," Lauderdale said later, ordering a round of beers. "The people are real."
Harriet Allen agreed.
She has been running the club alone for the past four years since 76-year-old Pappy died. (He never fully recovered from a spill off a wild mustang two years earlier.)
She said bringing back the glitz can only add a little fun to a place that is as down-home as it gets.
"It may have started out pretend," she said. "But now it's the realest place I know."