Movie set, turned community, turned movie set, struggles with… Identity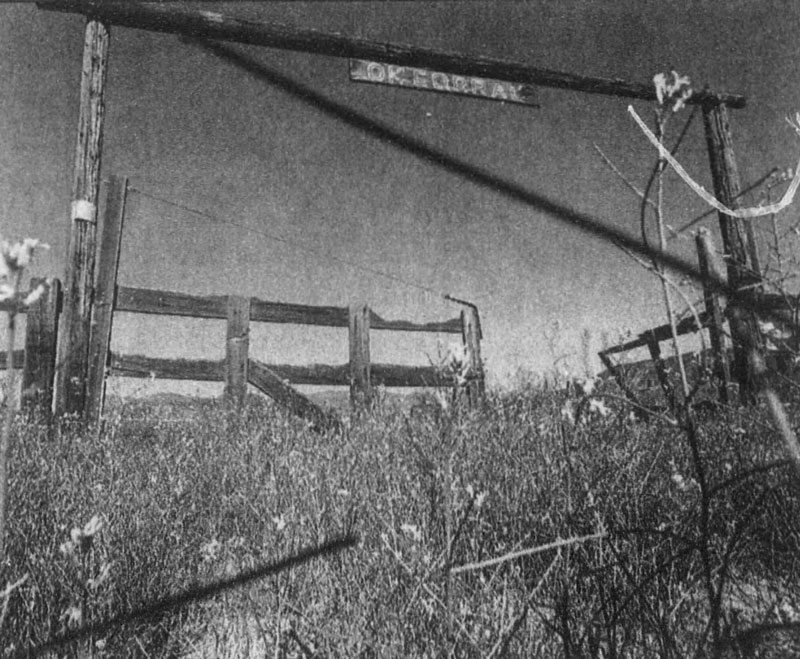 By MARTHA BELLISLE
Associated Press Writer
PIONEERTOWN, Calif. — When Roy Rogers, Russ "Lucky" Hayden and other Hollywood cowboys pushed a road up to this high desert hideaway in 1946, they found an ideal Western movie-picture set complete with stout Joshua trees, jumbled granite boulders, and miles of sky.
Crews nailed together a three-sided saloon, hauled up a railroad car and sunk posts around the "OK Corral" for the dozens of Westerns shot here, conveniently located just two hours east of Los Angeles.
Gene Autry came up to film "Last of the Pony Riders" and "Indian territory;" Hayden, of Hopalong Cassidy fame, used the town for his "Judge Roy Bean" TV series; and "Cisco Kid" producers shot several of their movies and subsequent TV series here.
But by the 1960's the town's novelty had worn off and Hollywood moved on, leaving the bar stools and wagon wheels to the crickets and coyotes.
City folk, desert hermits, and environmentalists moved in, building singles family homes, sinking wells and forming a hodgepodge community of strikingly different perspectives.
Now, the movie industry, music video makers, and advertisers are rediscovering Pioneertown's preserved Western tone — complete with hitching posts, weathered buildings, and trained gunfighters.
But they're getting a mixed welcome.
Some residents embrace film-makers as part of the area's heritage. Others say they're an obnoxious intrusion on the town's peace. And environmentally minded residents complain the semi-driving film crews leave behind crushed cactus and cigarette butts.
"One square mile. 250 people. 250 opinions," sighed resident John Rosemeyer, describing the town.
Opposing views reached a crescendo at a town meeting last year after a film crew's floodlights disrupted neighbors for three weeks. Today, the drone from those shouting matches lingers like a dust cloud cars kick up as they drive along the town's mostly dirt roads.
"Filmmaking is a relatively clean industry, compared with mining and ranching, but I'd rather have nothing at all," said resident Jim La Monica, an airline pilot who commutes to Los Angeles by air three days a week.
La Monica said he got tired of "weed whackers and police helicopters" at his Pasadena home and moved to Pioneertown to live among the black bear, bobcat, and deer.
But when film crews show up, the remote atmosphere disappears and is replaced with traffic, night lights and crowds.
"The biggest problem is people driving over the bushes and leaving trash," La Monica said. "Recently a film crew pulled its semi into the was and 100 people starting wandering all over the place.
"It has gotten a little out of hand."
Kathy Blacic, who works at Pioneertown's tiny, rustic post office, made a face when asked about the movie industry and replied: "It's good when they clean up after themselves. It's bad when they don't."
Rosemeyer, hoping to reach a middle ground, helped establish the Pioneertown Film Council to regulate filming and advertising companies.
"The council was created by people who favor filming, but who want them to work under some guidelines," Rosemeyer said.
The group requires film and advertising companies to pay a $100 location fee, hold a $1 million liability insurance policy with a "hold harmless" clause, and hire a local monitor to oversee shooting.
The added scrutiny hasn't frightened away any prospective customers, he said. In the last seven months, 14 companies have shot here.
Infinity, Audi, and Mercedes Benz have shot ads and commercials here; Sheryl Crown, Christian groups and foreign singers have shot music videos here. And filmmakers have shot movies here, including one that started July 5.
"To eliminate filming from this area isn't right; it's our heritage," Rosemeyer said.
Diamond Braverman, a resident who makes his living as an art-director-for-hire, said the movie industry's presence provides him with work and lets him steer clear of the noisy, crime-filled urban centers.
"The biggest crime we've had out here was when somebody smeared peanut butter on the hood of a car and wrote obscenities with fruit loops," Braverman said.
Resident James Brock, an archaeologist who likes the town because its central location in Southern California makes his work travel easier, said he had appeared in several movies shot here.
"Right now I'm trying to get a (movie) job for my turkey," Brock said. "he gobbles."
In years to come, the extent of filming in Pioneertown may have nothing to do with residents' wishes or actions.
Filming may be limited to isolated pockets because of the recent purchase of 35 square miles around Pioneertown by The Wildland Conservancy, a nonprofit environmental organization.
The group is buying up private property in selected regions and linking there wilderness areas to make wildlife corridors and hiking trails. Moviemaking doesn't fit in the plan, said David Myers, TWC's executive director.
"We've decided, at the board level, that filming would be incompatible with our mission statement, which is to preserve the integrity of the areas we're trying to link," Meyers said.
"to facilitate filming, they need large, cleared areas for support equipment," he said. "To let that happen goes against why we acquired this land."
Myers said limiting filming to sites like the Lucky Hayden Ranch, just south of town, maybe the best thing for filmmaking and the town. The Conservancy is happy to preserve the wild backdrop for those movie sets, he said.