Pioneertown: An Oasis of the Old West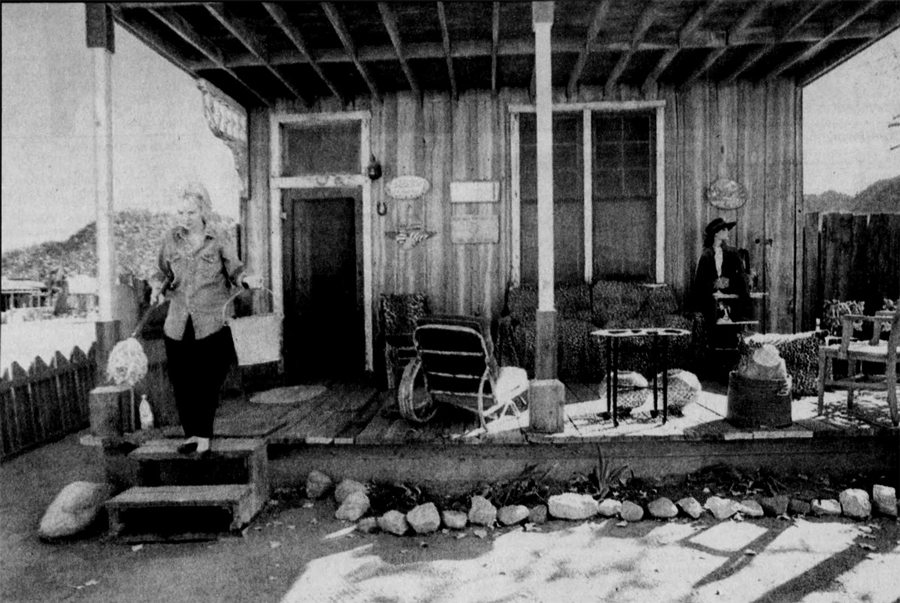 Constance Walsh was proud of her latest treasure: the back end of a 1951 Studebaker.
She found it in a wash near her home and had a town official hail it from her yard.
So what if it's rusted and full of holes? Its trunk would make a perfect planter for desert flora.
Besides, it had character, she said. Just like the quaint house she lives in, the street she lives on and the town she calls home.
Walsh is one of about 300 residents of Pioneertown proper, a square-mile community in the hills near Yucca Valley, In Southern California's high desert near Palm Springs.
Walsh's street, in the hub of town, is a place that time has not touched in 50 years. Wood buildings and the false fronts corrected as part of a movie set for Hollywood westerners line the Wood buildings and the false fronts erected as part of a movie set for Hollywood westerners line the half-mile stretch call Mane Street.
Some appear to be abandoned, with boards across the windows, rickety front porches and rusted wind chimes dangling in the breeze.
Others serve as homes and businesses for people like Walsh who consider themselves to be one with the land.
The residents having modern conveniences, but most prefer wood burning stoves all over electric ones and fans and cross breezes over air conditioning. Many of interiors that match the old-time era – antique furniture, black and white original photos, old dolls.
Some, like Mary Gaffney, don't have phones or television sets.
"I come here to escape all that," she says.
Gaffney, a makeup artist for celebrities, including Bob Hope, as a penthouse in Hollywood but calls Pioneertown her home. She owns two adjacent houses on Mane Street.
"It isn't a get-rich place," says Walsh, a writer. "It's a get-happy place."
It's the old West, Hollywood style, complete with a marshall's office, saloon, town church and hand painted directional signs on wood sticks pointing every which way.
Pioneertown was created in 1946 by people in the entertainment industry who wanted a permanent set for western movies away from smog, power lines an airport flight paths.
For a while, the town was hopping with movie crews and Western film celebrities. Dozens of movies, including "the Gay Amigo" with Duncan Renaldo and "Last of the Pony Riders" with Gene Autry, shot in and around the town.
In the early 1960s, the boom went bust when restrooms were no longer the "in" thing, Walsh said.
Pleas to the county board of supervisors for road improvement funding to attract visitors went unanswered. Frustrated, many people moved away.
Every so often, a movie crew comes through.
A few years back, "The Howling, 7" a cult horror movie, was filmed in Pioneertown with many townspeople is actors.
Recently, the town was set for a Taco Bell commercial.
"Some people who come here think it's a bunch of unmaintained buildings," Gaffney says, "Constance and I see it as a treasure – a part of California history."
Gannett News Service
Robo Gallery: You didn't select any Robo Gallery item in editor. Please select one from the list or create new gallery