Tiny Pioneertown shows how the West was once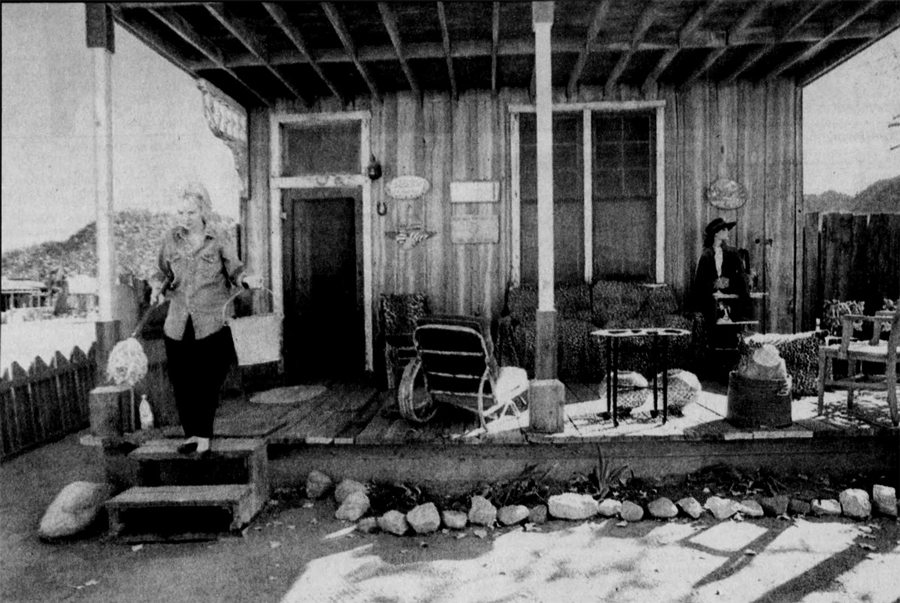 By LAURALEE ORTIZ
Gannett News Service
Constance Walsh was proud of her latest treasure: the black end of a 1951 Studebaker,
She found it in the wash near her home and had a town official haul it from her yard.
So what if it was rusted and full of holes? Its trunk would make a perfect planter for desert flora.
Besides, it had character, she said. Just like the quaint house she lives in, the street she lives on and the town she calls home.
Walsh is one of about 300 residents of Pioneertown proper, a square-mile community in the hills near Yucca Valley, in Southern California's high desert near Palm Springs.
Walsh's street, in the hub of town, is a place that time has not touched in 50 years. Wood buildings and false front erected as part of a movie set for Hollywood westerners line the half-mile stretch called Mane Street.
The residents have modern conveniences, but most prefer wood-burning stoves over electric ones and fans and cross breezes over air conditioning. Many have interiors to match the old-time era — antique furniture, black-and-white original photos, old dolls.
Some, like Mary Gaffney, don't have phones or television sets. "I come here to escape all that," she says.
Gaffney, a makeup artist for celebrities, including Bob Hope, has a penthouse in Hollywood but calls Pioneertown her home. She owns two adjacent houses on Mane Street.
She and other residents say Pioneertown is a place where problems are solved with conversations rather than attorneys, and bake sales and crafts are the subjects of town meetings.
"It's isn't a get-rich place," says Walsh, a writer, "It's a get-happy place."
It's the old West, Hollywood style, complete with a marshal's office, saloon, town church and hand-painted directional signs on wood sticks pointing every which way.
It's "how the West was once." the townspeople proclaim.
And, if they have anything to say about it, that's how their West will remain.
Pioneertown was created in 1946 by people in the entertainment industry who wanted a permanent set for western movies away from smog, power lines, and airport flight paths.
Western movie stars Russell "Lucky" Hayden, Dick Curtis and Roy Rogers and his music group Sons of the Pioneers were among 17 partners who formed a corporation, each putting up $500 to buy 32, acres of desert. The town, originally called Pioneertown Village, was named after Rogers' singing group.
As soon as the first building went up in 1947, Los Angeles real estate agents started hauling busloads of potential home buyers to the area.
The corporation forbade people from buying land for businesses. That didn't discourage 23 business owners from leasing property there.
For a while, the town was hoping with movie crews and western film celebrities. Dozens of movies, including "The Gay Amigo" with Duncan Renaldo and "Last of the Pony Riders" with Gene Autry, were shot in and around the town.
In the early 1960's, the boom went bust when westerns were no longer the"in" thing. Walsh said.
Pleas to the county board of supervisors for road improvement funding to attract visitors went unanswered. Frustrated, many people moved away.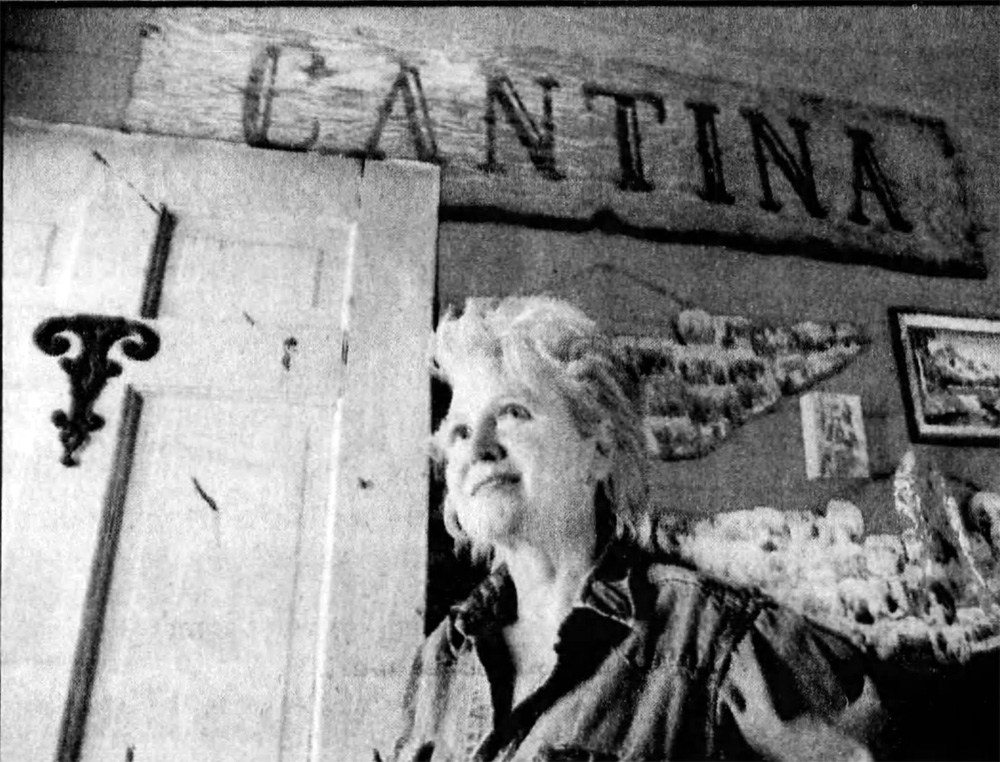 Then came Golden Empire Development, a firm with grandiose plans for a housing development. It hit the trail when it earned there was not enough water to sustain the project.
Postmaster Michelle Lourey, who runs the one-woman operation at the far end of Mane Street, took it a step further.
"Everybody knows everybody's dogs."
Gaffney credits her mother, Frances Aleba, for bringing Pioneertown back to life when she opened a bar called The Cantina at the Mane Street entrance in the early 1970s.
When she retired, her daughter Harriet Allen and her husband Pappy, turned the place into a western nightclub called Pioneertown Palace.
Pappy was the town patriarch until his death in 1994.
These days, the Palace and the post office are the town's anchors.
For good eats, cold beer and "great blues music" performed by locals and drop-in celebrities, residents head to Pappy and Harriet's, Wash says.
Every so often, a movie crew comes through.
Recently, the town was the set for a Taco Bell commercial.
"Some people who come here think it's just a bunch of unmaintained buildings," Gaffney says. "Constance and I see it as a treasure — a part of California history."